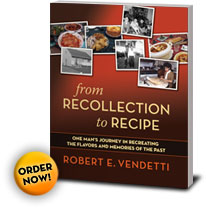 From Recollection to Recipe:
One Man's Journey in Recreating
the Flavors and Memories of the Past
by Robert E. Vendetti

A book you can
judge by its cover!
Too often, family recipes are lost or forgotten. Sadly, this happens when our parents or grandparents are no longer around for us to ask. From Recollection to Recipe is the result of one man's quest to recreate the family foods from his past, and to preserve these recipes for generations to come. The result is a unique collection of Italian-inspired dishes and a guide containing other basic recipes and cooking techniques that can be adapted to any cuisine. Something can be found within these pages for people at any level of expertise—from the beginner cook to the expert, and everyone in between. Join the author as he takes a walk down Memory Lane, and learn how to make some delicious and budget-friendly foods as you stroll with him. You just might be inspired to bring some of your own family's traditional favorites back to the dinner table.
ISBN 978-0982769300 · September 2010 · Paperback
192 pages, full-color illustrations throughout · $27.95
Purchase from the e-store • Also available on Amazon.com

---
About the Author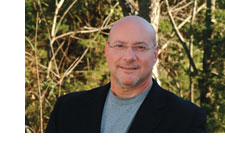 ROBERT E. VENDETTI comes from a long line of good cooks. From his great grandmother cooking in a farm kitchen in Italy, to his immigrant grandmothers, all the way to his mother preparing the family meals. It was in their small, suburban, mid-20th century, NJ home where he learned to appreciate the food traditions of his past. Although he has no formal culinary education, Robert is no stranger to his kitchen, a place where he proudly carries on these traditions. Robert holds a Bachelor's Degree and has worked in the corporate world for many years, in both the accounting and information technology areas. To Robert, Good Food = Good Home. With this philosophy, he later transitioned into real estate marketing and his passion for cooking has taken a strong foothold. In this flagship book, From Recollection to Recipe, Robert is delighted to share the recipes and flavors he experienced growing up and hopes you find enjoyment in them, as well.
---

Copyright © 2010 Lemon Leaf Press. All rights reserved.
Lemon Leaf Press, 10 Schalks Crossing Road, Suite 501-211, Plainsboro, NJ 08536
---
Our inaugural title, From Recollection to Recipe, is now available! Click here to learn more about the book.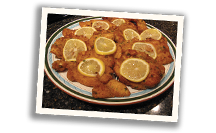 ---
Follow us on facebook
---

---